Let us forget the main expensive presents, and look at the stocking fillers. If like me I get more joy out of buying these than main presents. So grab a cuppa and have a look through my Stocking Fillers Gift Guide 2019.
Poo-Pouri
Poo-Pouri is a gift that some people will love you for. This is a spray that you shake, spray 3 times into the toilet bowl and water and then do what nature intends. Instead of the usual smell your bathroom will be left smelling beautiful.
They have a vast arrange of fragrances included this Secret Santa which contains
You can find out more about Secret Santa Poo-Pouri and how to purchase here
---
Pure Bites
Pure Bites are an award winning healthy snack range. They come in a convenient pack and are dairy free, gluten free, vegan, preservative free high fibre, high protein, low in salt, sugar and calories. The rang is suitable for those who are coeliac or have food intolerances. An ideal gift for those who suffer allergies or looking for healthy treats.
The Pure Bites popped rice clusters contain only 83 calories, and the Almond Clusters have won a prestigious Great Taste Award
They come in the following varieties
Pure Bite Popped Rice Clusters, Blueberry and Cranberry, 20g
Popped Rice Clusters, Strawberry and Gojiberry, 20g
Nut Clusters, Almond, 30g
Nut Clusters, Hot and Spicy, 30g
Pure Bite Crunchy Coconut Clusters, Strawberry, 30g
These are great treats for those with food intolerances as well as great snacks and treats for everyone.
Available to buy in Morrisons stores.
---
T Zone Face Masks
We all like to give ourselves some pampering, these make the ideal stocking filler gift lovely face masks from T Zone. You can find out more in my review post.
---
BIC Gel-ocity
If you have a budding artist or creative writer, the Bic Gel-ocity pen range is ideal for writing, doodling and much more. Quick drying the pen is smooth to use and smudge free. Available in a range of retailers prices vary.
---
Chocolates
Everyone loves chocolates and what better gift to receive than Guylian chocolates, available in a variety of sizes and options, prices vary depending on choice.
---
Chocolate Bars
Chocolate & Love have offer chocolate in a variety of different flavours like this Pomegranate bar, they are also vegan friendly so suitable for every member of the family. Available to buy at various retailers.
---
Fudge
If you love fudge, The Cotswold Fudge Company have a wide range of fudge available in an assortment of flavours and types. Prices vary depending on choice.
---
Spiced Cider
We all know about Mulled Wine, but I love Mulled Cider and Steenbergs have the perfect blend. The pouch comes with four sachet. You add one sachet to either cider or apple juice and heat slowly. This is christmas to me. Available to purchase at Steenburgs for £3.85
---
Eco Friendly Toothbrush
If you are looking to reduce plastic, how about an eco friendly toothbrush – they come in adult and childs sizes from Blue Rock in a range of colours and bristles. Available to buy as a one of purchase or on subscription.
---
Booja-Booja Chocolates
Booja Booja award winning chocolates are hand made in Norfolk, and all products are organic, dairy free, gluten free and soya free and suitable for vegetarians. Available in a range of boxes and prices vary. Available to purchase at Holland and Barrett and other retailers.
---
Zippo Heat Bank
A great gift for anyone who suffers with the cold and has cold hands, when out and about. Or standing on the side of a football pitch watching their child play their latest game. This is the ideal present, the Zippo Heat Bank 3 – £24.95
FEATURES
Charges USB compatible devices including; mobile phones, Mp3 players, tablets, cameras, etc.
Dual sided heat up to 113°F/45°C operating temperature with high and low settings for adjustable and comfortable warmth
Battery and heat indicator lights
Rechargeable 2600 mah Lithium polymer battery (included) for lasting reliable warmth – up to 3 hour run time
---
Calendars
We all need to be organised in our daily lives, and what better gift than a calendar. Danilo have some great designs that cater for everyones age and taste including
My 1st Peppa Pig Activity Calendar – £8.99
Poldark 2020 Calendar – £9.99
Great British Bake Off 2020 Family Organiser – £9.99
As well as calendars they also have a lovely rang of diaries, annuals and cards and gift wrap
---
Fruit Bowl
If you want to steer clear of too much chocolate, but still want to give treats. Fruit Bowl have the answer they have a range of products that all kids love, including their new unicorn fruit flakes.
---
SIGG Water Bottle
SIGG Water Bottles come in a variety of different styles to suit any childs likes. The bottles are available in 0.3l or 0.4l.
All the bottles come with a spill proof protective cap and an easy to clean top and they are all 100% leakproof.
---
Miracle Mug
For the man who is on the go, especially in the cold winter months, the SIGG Mirale Mug is a present he will love you for. SIGG is a leading Swiss reusable drinks bottle brand. The Miracle Mug is made from 18/8 double walled stainless steel with a tritan top. Which means you have a pure drinking experience every time. Its revolutionary lid has been designed to enable one-handed opening and drinking, with an easy to operate locking function to prevent spills. Available in Berry, Black or Brushed 0.27l £19.99 or 0.47L £24.99.
---
Pure Kopi Luwak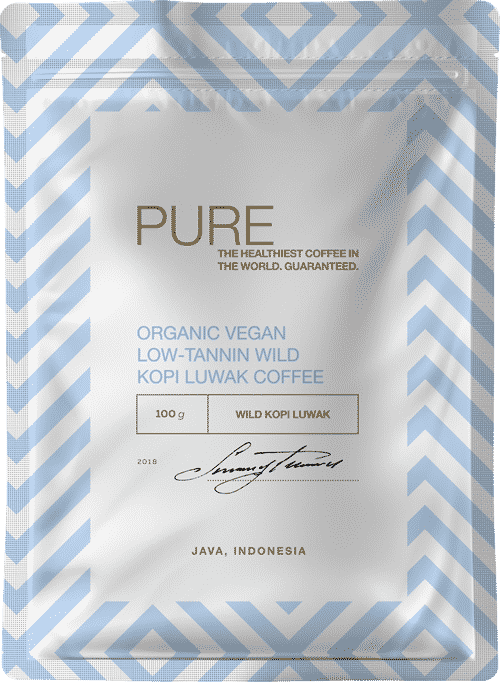 I am sure some of you would have heard about this coffee before, if not let me share a coffee lovers dream coffee. Pure Kopi Luwak is probably one of the worlds most expensive coffees
Kopie Luwak coffee is the most desired coffee in the world because of the odd way it is made. Every Kopi luwak coffee bean is first digested by the Asian palm civet cat. Whilst the beans are inside the cats digestive system, they undergo a unique set of chemical processes. The beans are found in the droppings of wild civet cats on the island of Java. They are taken to a facility where they are washed, dried and roasted.
---
Opies
Opies products are something we all love and use over the Christmas season.
Apricots in Jim Beam
Pickled Walnuts
Cocktail Cherries
Sliced Lemons
If you are hosting a get together the cocktail cherries and sliced lemons are a great addition to any home bar. If you check the Opies website you will find some great recipes where you can use their products.
---
Crystal Art
If you know someone who loves their arts and crafts they will love Crystal Art Kits. There is a variety of themes including a great Christmas range. All kits include everything you need to complete the design. Prices start at £2.40 upwards
---
Animal Lovers
Gus & Bella Box
The Gus & Bella Box offers a one of purchase or monthly subscription with each box containing 9 high quality, ethical and natural products. A special Christmas box will be available to pre-order from November. Each box will include
7+ Christmas themed items for cats and humans
2-4 cat themed lifestyle beauty self-care, homeware or accessories for humans
3-5 high quality toys and natural food/treats for cats
A chance to Win a gold ticket in your box with a cat themed prize up for grabs
---
Pit-Pat Dog Monitor
The Pit-Pat dog monitor, is a perfect gift for any dog lover to monitor their dogs activity. It is simple to use and set up and features
Easy to use – just attach the monitor to your dogs collar and download the free app to your phone
Tailored to your dog – input your dogs vital statistics which includes weight, age and breed. Then let Pit-Pat create a customised exercise goal and enable weight tracking.
Explore and learn – see how much walking, running, playing, distance covered and calories burnt your dog does daily
Detailed results – track your dogs progress, achieve goals and earn rewards
---
Funkypigeon
Funkypigeon have some great gift ideas that anyone will love to receive this Christmas, at affordable prices including
Personalised Bear
William Bear is a gorgeous, soft and cuddly dark brown bear. He is 26cm tall and comes with ribbon detail around his neck. His t shirt an be personalised with any name you want and is suitable from birth upwards and is exclusive to Funkypigeon – £14.99
Unicorn Dreamland Personalised Cushion
The Unicorn Dreamland Personalised cushion is something everyone Unicorn lover will want to receive. The cushion is made extra special by being personalised with their name – £19.99.
Personalised Snowman Cotton Sack
Every child loves coming down on Christmas morning to find Father Christmas has been. Imagine their surprise when they see that Father Christmas has left a sack with their name on full of presents. £14.99
---
Il Gusto
If you know someone who loves a tipple Il Gusto have some great Christmas stocking fillers filled with a liqueur of your choice from those shown above to various bottle shapes. You then need to choice what you want to fill your bottle with, from their range including
Vanilla Rum
Salted Caramel Cream Liqueur
Sour Cherry Vodka
To a huge range of other flavours and liqueurs
Prices vary depending on design and chosen liqueur
---
Nibble Protein Bites
The Nibble Protein range includes Nibble Brownie Bites which are made from antioxidant rich dried plum puree, meaning they're incredibly low sugar with just 1 gram per piece and packed with natural goodness. Containing less than 100 calories per pack, the range includes 3 flavours, Choc Orange Brownie (Silver Winner of the 2019 best snack bar in the Free From Awards), Choc Walnut and Mint Choc Brownie. They also retail a range of Protein Bites which have again been made with dried plum puree. These protein packed bites are perfect as part of a healthy breakfast or snack and come in a wide variety of flavours including Lemon with Coconut, Mocha, Sour Cherry, Choc Chip and Gingerbread.
---
FOGA Plantshakes
The delicious range of Plantshakes from FOGA has been created to help busy people ensure their diets are rich in a diverse range of whole plant. Packed full of essential vitamins, minerals, and antioxidants to optimise your health and wellbeing, a box of 10 Plantshakes boasts as many as 24 different fruit and vegetables. Choose from one of the mouth-watering blends which include Peach & Cayenne, Beetroot & Ginger and Kiwi & Greens. Subscriptions are also available weekly, fortnightly or monthly for a box of 10 plantshakes.
---
PoundToys
I have a post where I talk about PoundToy who have a great range of toys and stocking fillers that will help make Christmas a litte easier. You can find the post with more details here
---
Jelly Belly
Everybody knows Jelly Belly why not make someones day with either the bottle of bubbly or holiday favourites.
Perfect for Christmas the Sparkling Wine flavour jelly beans are full of the flavour of a glass of bubbly and come in a mini sized bottle, but with none of the alcohol. – £3.00
American Holiday Favourites
Back again for Christmas the American Holiday Favourites will be a hit for any Jelly Bean lover with the great flavours of
Egg Nog
Candy Cane
Pumpkin Pie
Cranberry Sauce
Hot Chocolate
They taste amazing and a perfect gift, they only have a limited stock so make sure you order early so you are not disappointed – £5.00
Or Their Harry Potter Theme
Harry Potter Knight Bus Tin – a lovely collectible gift for any Harry Potter fan. A triple decker bus comes with 112g of Magical Sweets and can be used as a money bank when finished – £16.00
Magial Sweets – pack of gummy sweets in Berry, Sour Cherry, Tangerine, Watermelon and Banana – £3.07
Hogwarts Ticket Chocolate Bar – A moulded bar of chocolate with crisped rice – £4.40
---
Woodcraft Tower Bridge Puzzle
If you know someone who loves a puzzle, how about this puzzle of a wooden Tower Bridge. £12
Approximate dimensions W59cm x H22cm D12cm
Recommended for children aged 7 and up. Not suitable for under 3 years due to small parts
Forest Stewardship Council rated product
---
Thorntons
It is not Christmas without Thorntons and one of their Chocolate animals, or box of chocolates.
---
Christmas Wines
Casa Canevel Prosecco DOC Extra Dry, Italy All About Wine £12.69 / Oakham Wines £15.95 – A dry and fragrant at the same time, with floral hints and apples on the nose. Excellent as an aperitif but also with fish and vegetable dishes or fresh cheeses
Willowglen Sparkling Brut, Australia Sandhams Wine £10.60 – Fresh herbaceous aromas on the nose. A very refreshing, easy drinking sparkling wine displaying fresh fruit flavours and a creamy palate with a crisp
clean finish. The ideal wine for any occasion.
The Mineral Blocks Sauvignon Blanc 2019, South Africa – Aldi £6.99 – in store only – Refreshing and easy drinking, this wine has delicate flavours of tropical and citrus fruits with some mineral notes. Perfect with seafood and chicken dishes.
The Ned Sauvignon Blanc 2018, New Zealand – Majestic £10.99 (£7.99 mix six) – Saturated aromas of passionfruit, lime zest and pink grapefruit dominate a subtle minerality. Ideal as an aperitif and with most seafood.
Cape Town Cabernet-Merlot 2018, South Africa – Aldi £7.99 – Notes of cassis and plum with a hint of oak and refined tannins. An ideal wine for roast pork and all kind of Christmas meat.
Réserve des Tuguets Madiran 2016, France – Tesco £7.00 – A rich and full-bodied wine with notes of fresh black cherries, liquorice and spice. Hearty and firmly structured, this wine is best enjoyed with foods
such as highly-flavoured cheeses or grilled red meat dishes.
Maestria, Pacherenc du Vic-Bilh 2015, France – Tanners £10.20 – Lighter, fresher style of sweet wine with
intense aromas of ripe pineapple and citrus fruits. Perfect on its own or a great match for Christmas with foie
gras, blue cheese or fresh fruit puddings
The Ned Noble Sauvignon Blanc, NewZealand – Ocado £12.99 / Majestic £14.99 (£11.99 mix six) – A warm, rich bouquet of citrus zest, peach nectar and apricot stone. Perfectly matched with most classic
fruit-based desserts, foie gras and puddings
De Bortoli Pudding Wine, Australia – Aldi £8.99 – A rich and luscious palate exploding with rich Muscat flavours of raisins, figs, dates, toffee and caramel. Sweetness balanced with some vanillin oak notes make for a lovely lingering finish. A perfect Christmas pudding match.
---
Beverly Hills Formula Professional White Pearl Black
If a new toothbrush is always in your stocking why not add the gift of a beautiful smile with this Beverley Hills Formula Professional White Pearl Black for £10.00
---
Snufflebabe Vapour Bath Bubbles
All kids love a bubble bath, and we know that illness can appear over Christmas, how about Snufflebabes Vapour Bath Bubbles to help the little ones if they become ill – £2.99
---
Have you also seen my
Christmas Gift Guide For Her 2019
Christmas Gift Guide For Him 2019
Christmas Gift Guide For Couples
*This guide is a mix of gifted and non gifted items