When you've got children to look after, your time is swallowed up by the much-needed attention that they're after. And for some, that can have an impact on the rest of daily life, including the upkeep of your garden. So here are some tips to keep your garden clean as a busy mum.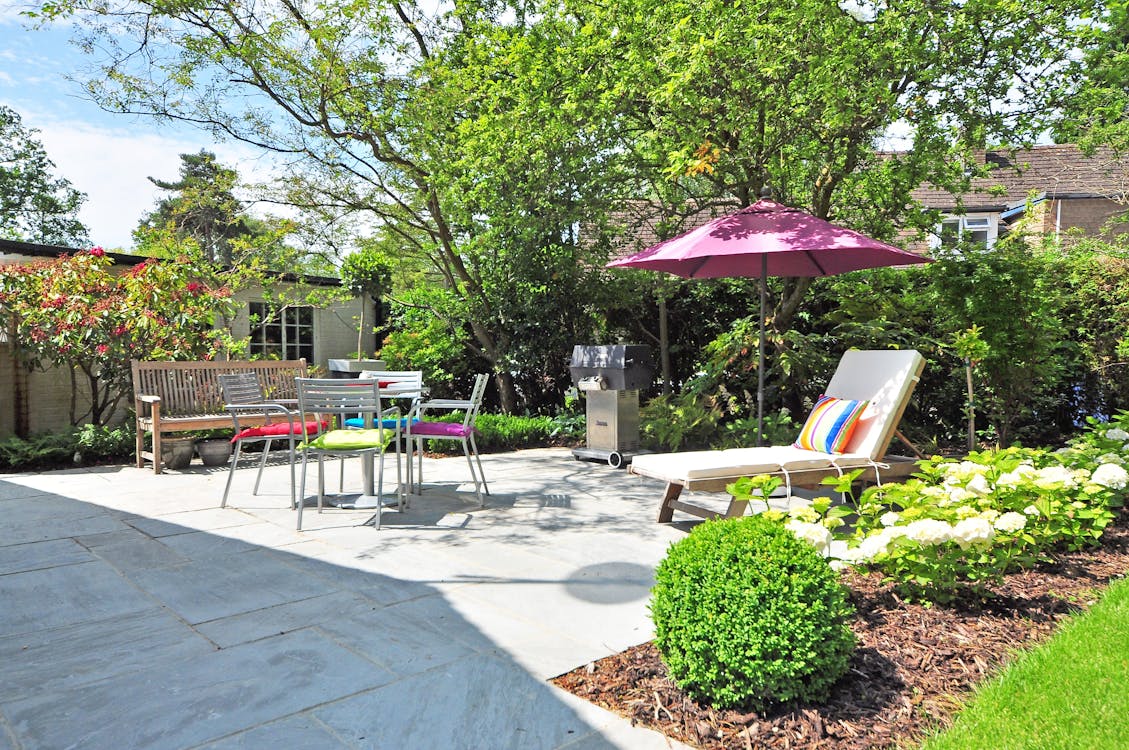 Plant Flowers In Patches
When you're planting flowers and plants, you've got to think about some of the upkeep that will be required when it comes to making sure that they're getting water and that they get the protection that they need when you have heavy rainfall or snow. So instead of having to water your whole garden or to spend an afternoon covering your plants in netting, plant your flowers in easy to spot patches. That way, you don't have to go around your garden to find all those areas that need watering because you've already placed out the spots where it's needed. It'll save you a lot of time and effort, so it's certainly worth doing.
Have Artificial Grass Or Lay Tiling
If you don't enjoy mowing the grass or perhaps don't like the idea of the upkeep it can sometimes take to ensure your grass stays a luscious green, it might be worth faking it with some artificial grass. Either that or you can lay down some tiling. Either way, it's something that can remove the hassle of having to mow the lawn, and you can still enjoy the feeling of a proper garden, regardless of whether you choose between artificial grass, tiling, or both.
Tame Your Hedges
Hedges can look lovely but they can also take a lot of work. If you don't have time for the work, then it's very easy for them to get out of hand and it's all downhill from there. There's nothing wrong with just admitting defeat and getting rid of them.  Find out how much hedge removal costs here.
If you were using your hedge to mark the boundary of your property, there are plenty of lower-maintenance alternatives. For example, a simple fence or wall can give you privacy and security, plus it's easier to put a gate in it if you want.
You can turn a fence or wall into a wildlife-friendly by covering it with containers and animal houses, for example, bee houses. You might even want to put some cameras inside them. This can be a great way to educate little nature lovers!
Have Durable Outdoor Furniture
Outdoor furniture is nice to have, but then it's also fairly difficult to keep it all looking nice and presentable, especially if you have detachable cushions or metal furniture that is likely to rust over time. Try to stick with durable furniture that's fuss-free and doesn't need much looking after. A simple wiping down material is perfect and something you'll certainly appreciate when you fancy a spontaneous afternoon in the garden. Having it there and read is the best part of having this type of furniture.
Looking after your home is important and will help you live a better lifestyle if you have a nice home to come back to. So use these handy tips to help make your garden a little more fuss-free but still wonderful to be outside in.
This is a collaboration post