One thing we like to do at this time of year, is dress up.  I know we are all stuck at home unable to meet up with friends and family. Putting on our glad rags and having fun.  But that does not mean we have to put our comfy old clothes on as we are stuck at home.
In my house, we look for any excuse to dress up and put something nice on.  Whether it is Christmas Day or New Years Eve.  Which is why I have been looking at dressing for the festive season with Joe Browns.
I was recently gifted a couple of items of my choice from the Joe Browns site.  With Christmas and New Year in mind I went for two different styles.
Sparkle Knitted Dress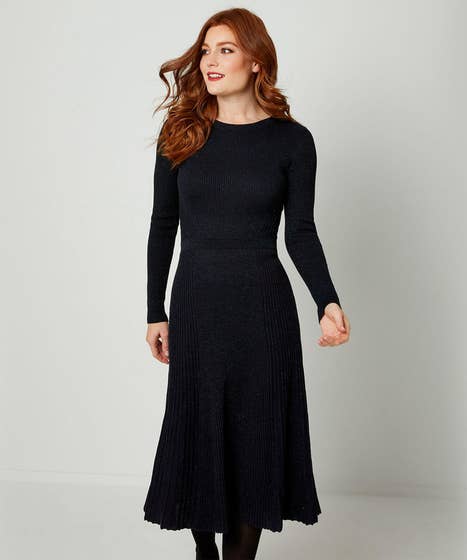 I love my knitted dresses, and probably have far too many than I should have.  As I was looking for something that would be comfortable and practical to wear on Christmas day.  I fell in love with this sparkle knitted dress, as  it had a bit of sparkle to it.  Which is what Christmas is all about.  It also meant I had room to over indulge on my Christmas dinner and all the other goodies.
Flirty Velvet Dress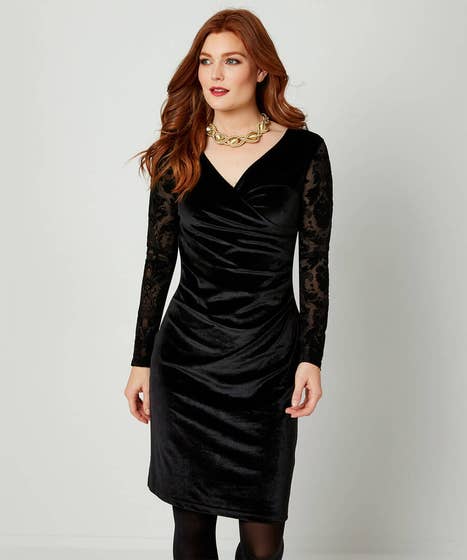 For me New Years Eve is all about the glamour, dressing up and hitting the town.  Or this year dressing up and hitting a zoom party.  You can not go wrong in my eyes with velvet and lace.  This flirty velvet dress is perfect for this, or an evening out when we are allowed.
Do you like dressing up and wearing something new for Christmas and New Year.  I really was spoilt for choice while perusing their website and I know I will be shopping again after Christmas.
Just because things are different this year, why not spoil yourself and get something new to celebrate.
What will you be wearing this festive season?