Keeping your home clean and tidy at all times can feel like an impossible task. However, it can be done with a few tips and tricks! Below, you'll find 8 useful things you can do to maintain your home with minimal headaches. Take a look! 
Get Everybody Involved 
Make sure you get everybody involved in the cleaning – you need to know how to delegate, and you need to be strict! If you live with a partner, make sure they're pulling their weight and tidying up after themselves and not just leaving it to you. Same if you have kids. Starting them young will get them into good habits early on, and you'll be doing them a favour! 
Become A Minimalist
If you have tons of items and accessories all over your house, of course it's going to get more dusty and more difficult to clean. When you stop buying so much stuff and instead vow to keep your belongings to a minimum, you'll be making your life so much easier. When you do buy things for your home, make sure they make enough of an impact alone that you don't feel like you need to add a ton more stuff. For example, invest in a statement sofa so you can avoid cluttering up your lounge with lots of accessories. You can still have a beautiful home without buying so much stuff to decorate it!  It is also wise to invest on renting a Horsham self storage facility that will definitely free up space in your home.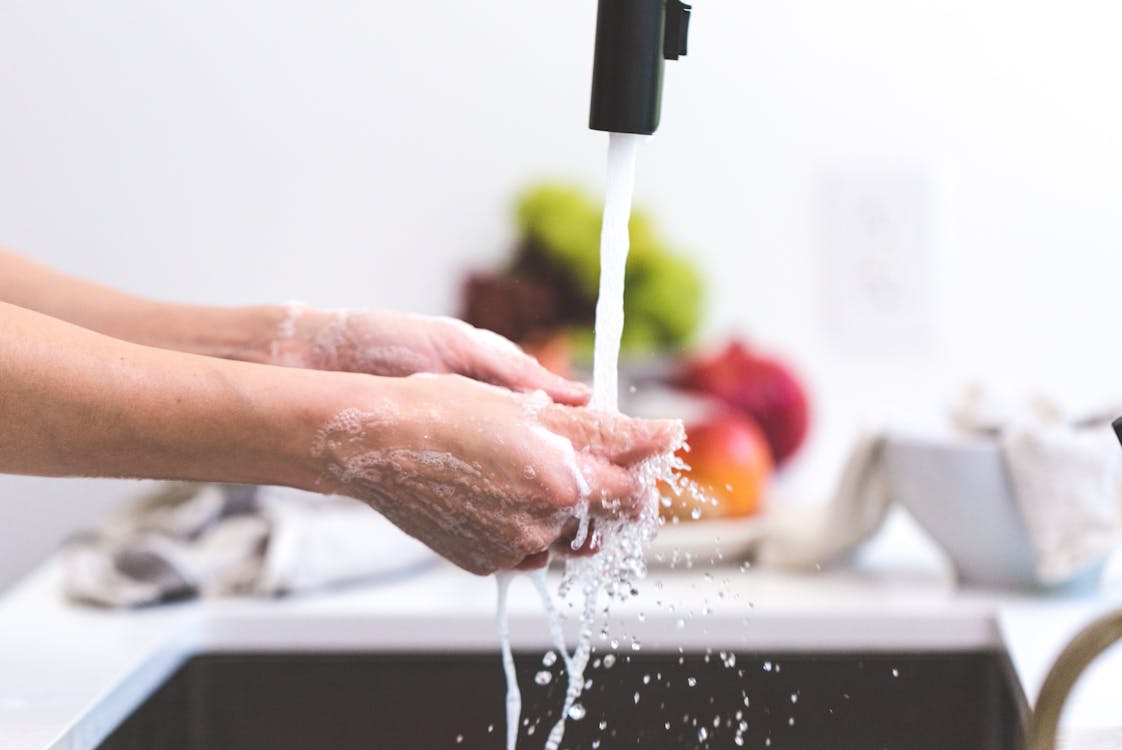 Invest In High Quality Equipment 
High quality equipment is not compulsory, but it can often help you to do a better job in less time. Find deals on Dyson vacuums and you'll be able to get the hoovering done in record time! Invest in good cleaning products too, or make your own from tried and tested online recipes. If you're interested in cleaning, you've probably already stalked Mrs Hinch – but if you haven't, grab her book or look at her Instagram page and get some recommendations. Her home is always immaculate! 
Hire Some Help
There is absolutely no shame in getting some help if you're struggling for time. A lot of people can't go to work, stay fit, keep up a social life, and enjoy themselves while maintaining their home alone. Hiring help once a week or even once every few weeks could make a huge difference and keep your home looking amazing. At the end of the day, you may have to consider what the most important thing is to you: your time, or your money? 
Avoid Materials That Attract Dirt and Dust
Incorporating carefully chosen materials into you decor is essential. There are certain materials that tend to attract dust and dirt more than others. For example, if you absolutely have to buy a white or cream sofa then you're asking for trouble. You want to make sure you choose your flooring, furniture, cabinets, and other items in a way that allows for a little dust and dirt without making your home look like a tip. Choose wisely! 
Create A Rota
A cleaning rota can help you to stay on track, and you don't have to do any guesswork regarding when you last cleaned something. When you have a solid rota in place, there will be no arguments over who is supposed to do what, and you'll always stay on top of the washing, ironing, and other chores. 
Have A Place For Everything
Make sure that absolutely everything has a place. Avoid using tables and cabinets as dumping grounds. Instead, try to make sure every last thing has a place it lives that makes sense to you and everyone else in the home. For areas like the bathroom and bedroom, getting the right storage is essential. When it comes to the kitchen, they tend to have a lot more clutter. Famemagazine.co.uk has a great piece about getting the kitchen of your dreams – which will mean you always have a place for everything.
Make It Feel Like Less Of A Chore
Even if you do hire a cleaner, as suggested earlier, you'll probably still have to do a little cleaning and tidying at some point. To make this easier, find ways for it to feel like less of a chore. Listen to music, an audiobook, or a podcast as you do it so you're making the most of your time. You could also see it as a form of exercise if you skip the gym, set a timer, and aim to get a sweat on! There are so many ways you can make this time count for more than just cleaning. Get creative! 
Hopefully, you've now got a few ideas that will help you to keep your home clean and tidy no matter what. Leave your own thoughts and ideas below. Thanks for reading and come back soon! 
If you still need a little more inspriation Yaya at My Dreamality has a great post full of tips on how to declutter any room,
*This is a collaborative post